Welcome
This is the website of the late Rev. Dr John Mallison. It contains free resources that John developed for Christian mentoring, training mentors, small group leadership and discipleship.
Among these resources are free PDF downloads of his acclaimed books:
As of Jan 1018, these PDFs have bookmarks and a Contents with hyperlinks.
Core Commitments
To encourage every follower of Christ to 'watch over one another in love'
To give a biblical and theological basis for mentoring
To explain the various dimensions of mentoring and what is involved
To provide some practical guidelines and resources for both mentors and mentorees
To emphasize that mentoring is essentially experience-based learning to which reflection is central
To help particularly leaders see the broad possibilities for mentoring
To enable the development of mentoring networks
To present Jesus Christ as our prime mentoring model
About John Mallison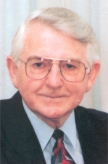 Prior to his sudden passing in March 2012, Rev. Dr John Mallison had extensive experience in mentoring. For over forty five years he mentored Christian leaders – young and old – in many sections of the church throughout Australia and in other countries.
John had also been a lecturer, consultant and trainer in leadership development in many fields of church growth and renewal.
He made a major contribution to the Small Group Movement across Australia through: his extensive and creative use of small groups; his writings; and training thousands of leaders.
John was a prolific writer. He had 23 books published and wrote numerous articles that aimed to make Christian disciples and leaders.
See John Mallison … Biographical Sketch for more information about John and his ministry (last updated March, 2010).
Copyright Notice for Free Material
Unless otherwise indicated, the Estate of John Mallison is the owner of copyright of the material on this website. The material may be downloaded free of charge for use for non-profit Christian purposes. It must not be reproduced or communicated for any other purpose in a manner that constitutes an infringement of copyright. No sale of any reproduction or of any communication of the whole or any part of the work is authorized.
The Bible Unpacked
See www.thebibleunpacked.net (by John's son Paul) for free downloads of PDF eBooks and booklets for: outreach; discipleship; Bible study; and Bible teaching.