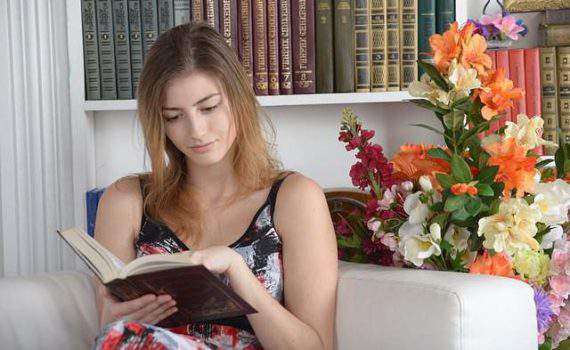 Mentoring & Discipleship Websites
Peter Corney – Foundations: Perspectives on the Christian Faith and Culture
The Bible Unpacked – Paul Mallison
Mentoring Disciples – Waylon B. Moore's comprehensive Discipleship site
Barnabas Network – Rev. Mike Robinson's website
World Vision (Australia) Kid's Hope Program
Rod Denton – Equipping the next generation (ENG). See John's endorsement of Rod Denton below.
Christian Mentoring: Equipping Believers to Evangelize, Nurture, Disciple and Multiply
Discipleship Resources from the Upper Room Bookstore (USA) – S A Media Com
Gordon Conwell Theological Seminary – Dimensions of the Faith courses
Gospelcom – Discipleship Resources
Omega Discipleship Ministries – discipleship courses for sale
The Theology Program– theology training site with discussion forum
Rod Denton – Equipping the next generation
Allow me to introduce you to Rod Denton, one of my long term mentorees who two years ago began a new season of life in a ministry he has entitled Equipping The Next Generation.
Following 28 years as a pastor serving in Melbourne and Adelaide, Rod together with his wife Sue, have stepped out in faith to respond to the great need of investing in leaders in Australia and also in a number of Asian countries.
Rod's ministry includes mentoring, seminars, consulting in Churches, writing and recording of leadership materials, preaching and various retreats.
Rod is one of Australia's most outstanding Christian leaders who in an exemplary fashion has led a very effective missional church, skilfully managing, mentoring and developing a large leadership team.
Many leaders nationally and internationally have greatly benefited from his well received leadership training events.
His varied skills, wide experience and intimate relationship with Christ will enable him to equip many new and mature leaders to serve and finish well. He is a devoted husband and father.
To find out more about Rod and his ministry, please go to his web site at www.roddentoneng.com.au
…..John Mallison
Recommended Reading for Mentoring & Discipleship
You will find detailed descriptions and reviews of most of these books at Amazon.
Understanding Discipleship, Church Discipleship Focus And Mentor Training
Mentoring Matters (Rick Lewis, 2009, Monarch Books)
The Divine Mentor (Wayne Cordeiro, 2007, Bethany House Publishers)
Down to Earth Discipling (S. Morton, 2003, Navpress)
The Lost Art of Disciple Making (Leroy Eims, 1978, Zondervan/Navpress)
Disciples Are Made Not Born (Walter A. Henrichsen, 1974, Victor Books)
Spiritual Discipleship (J. Oswald Sanders, 1990, The Moody Bible Institute, Chicago)
Lifestyle Discipleship (Jim Petersen, 1993, Navpress)
The Master Plan of Discipleship (Robert E. Coleman, 1987, Baker Book House Company)
Transforming Discipleship (Greg Ogden, 2003, InterVarsity Press)
Built to Last – Towards a Disciplemaking Church (Edmund Chan, 2001, Covenant Evangelical Free Church – Singapore)
Discipleship For the Man in the Mirror (Patrick Morley, 1998, Zondervan)
Discipleship (Dietrich Bonhoeffer, orig. 1937, (now) Fortress Press)
The Cost of discipleship (Deitrich Bonhoeffer, SCM Press)
Discipleship (David Watson, 1981, Hodder & Stoughton)
Christ's Call to Discipleship (James Montgomery Boice, 1986, Kregel Publications)
Discipleship – The Next Step in Following Jesus (Greg Laurie, 1993, Harvest House Publishers
The Disciple-Making Church (Bill Hull, 1990, Fleming H. Revell)
The Disciple-Making Pastor (Bill Hull, 1988, Fleming H. Revell)
The Disciple-Making Church (Glenn McDonald, 2004, Faith Walk Publishing)
Christian Discipleship – A Step-By-Step Guide to Fulfilling the Great Commission (Dr Steven Collins, 1989, Hensley publishing)
Jesus Christ – Disciplemaker (Bill Hull, 2004, Baker Books)
Growing True Disciples (George Barna, 2001, Waterbrook Press)
As Iron Sharpens Iron – Building Character in Mentoring Relationships (W. Hendricks, H. Hendricks, 1995, Moody)
Built For Adventure (Paul Whetham, 2011).Paul Whetham, previously a counselling lecturer at the University of South Australia, did his PhD on clergy relationships. The research findings are summarised in his book Built for Adventure "In clergy research, loneliness and low levels of intimacy are well documented. For example, the research I conducted with 60 clergy from different denominations found clergy to have the lowest score ever recorded on a measure of social relating (even when compared to psychiatric populations). Clergy not only had trouble relating closely to people but also to God. In answer to an open question about their "life at the moment" four out of five church leaders did not mention their relationship with God. When I then asked specifically about this relationship approximately only one in four spoke of having "close", "deep", "intimate" or "loving" interactions with God. Clearly the clergy I interviewed had difficultly living out the two commandments – to love God and neighbour. Although ironic, it is not surprising. Always giving in relationships but never receiving results in one-way interactions. This form of relating on its own is unnatural and unhealthy".
General Material For Use In Discipling
Discipleship Essentials (Greg Ogden, 1998, InterVarsity Press)
The Navigator Bible Series Handbook (1994, Navpress)
Spiritual Disciplines of the Christian Life (D. Whitney, 1991, Navpress)
Assurance Of Salvation Resources
Why Am I a Christian (J. Stott, 2003, InterVarsity Press)
God in the Dark – The Assurance of Faith Beyond a Shadow of a Doubt (O. Guinness, 1996, Crossway)
Assurance of Salvation (PDF) (from RBC Ministries Website)
Why Believe? (C. Stephen Evans, 1996, Eerdmans/InterVarsity Press)
Reasonable Faith (W. L. Craig, 1994, Crossway) – Advanced
Faith Has It's Reasons (Kenneth D. Boa, R. Bowman, 2006, Paternoster) – Advanced
Jerry Bridges Books – Christian Life, Growth And Discipleship
The Pursuit of Holiness (1985, Navpress)
The Practice of Godliness (1985, Navpress)
Trusting God (1991, Navpress)
Discipline of Grace (1994, Navpress)
Other Resource Books – Christian Life, Growth And Discipleship
Unloading the Overload – Stress Management for Christians (C. Baker, G. Baker, 1998, Strand Publishing)
Humility (Andrew Murray, 1982, Whittaker House)
A Fresh Start (John Chapman, 1997, Matthias Media)
Celebration of Discipline (Richard Foster, 1989, Hodder & Stoughton)
Margin – Restoring Emotional, Physical, Financial and Time Reserves to Overloaded Lives (R. Swenson, 2004, Navpress)
Face to Face -Praying Scriptures for Intimate Worship, Volume 1 (Kenneth D. Boa, 1997, Zondervan)
Face to Face -Praying Scriptures for Intimate Worship, Volume 2
(Kenneth D. Boa, 1997, Zondervan)
The Heart of God -Praying the Scriptures to Expand Your Vision (Kenneth D. Boa, 2005, Zondervan)
The Call (O. Guinness, 1998, Paternoster)
Renovation of the Heart (Dallas Willard, 2002, InterVarsity Press, UK/Navpress)
The Great Omission (Dallas Willard, 2006, Harper Collins)
A Call to Spiritual Reformation (Don Carson, 2002, Baker Books)
Downloadable Resources – Various
These resources are from the RBC Ministries website (www.rbc.org) – there are many more similar articles within the Discovery Series area (all files are PDF format).
Doctrine
Basic Christianity (John R. W. Stott, 2008, Intervarsity Press)
Decide For Yourself – A Theological Workbook (G.R. Lewis, 1970, InterVarsity Press)
Bible Doctrine (Wayne Grudem, 1999, InterVarsity Press, UK/Zondervan)
Essential Truths of the Christian Faith (R. C. Sproul, 1992, Tyndale)
Targeted Bible Study Material
Explorer's Guide to the Bible (John Grayston, 2008, Scripture Union)
The Language of God (R. Julian, J.A. Crabtree, D. Crabtree, 2001, Navpress)
How to Read the Bible for All It's Worth (G. Fee, D. Stuart, 2003, Zondervan)
How to Read Proverbs (T. Longman, 2002, InterVarsity Press)
The Message of the Old Testament (M. Dever, 2006, Crossway) – audio version available at www.capitolhillbaptist.org
The Message of the New Testament (M. Dever, 2006, Crossway) – audio version available at www.capitolhillbaptist.org
Grasping God's Word (Duvall, Hays, 2005, Zondervan) – Advanced